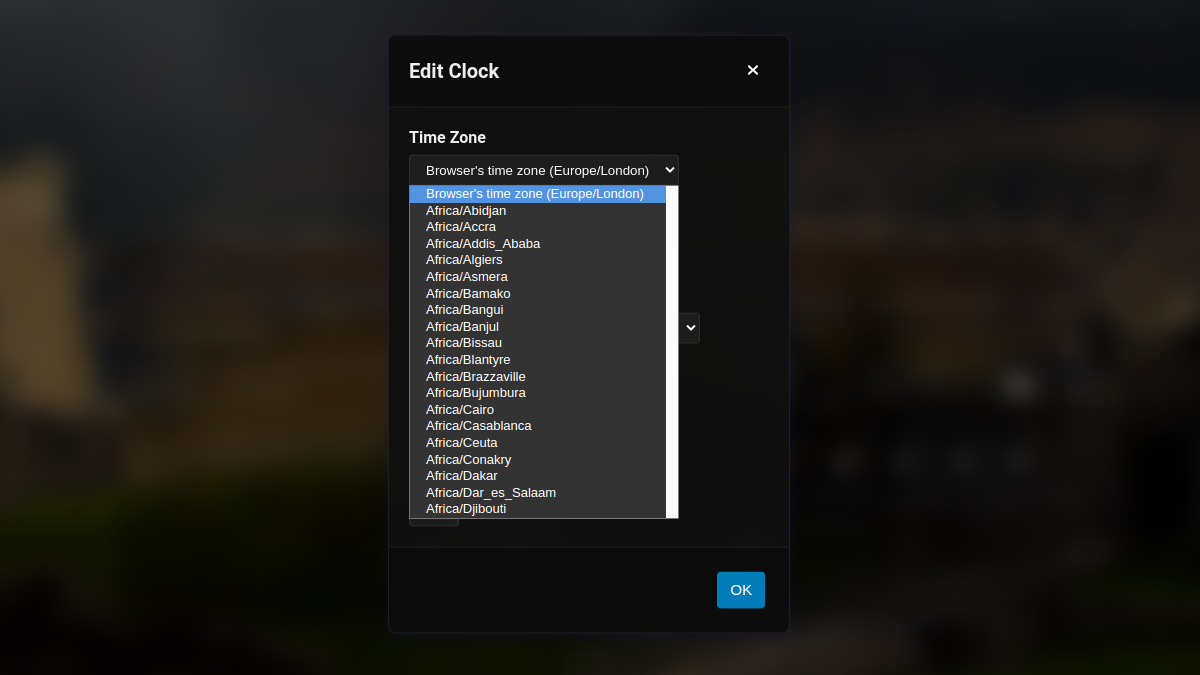 Renewed Tab 1.16 released!
0 min read (

225

words)
I have released Renewed Tab 1.16 today! It's taken longer than I would have liked due to available time.
Clock Time Zone
The release includes a time zone setting for clocks. You can use this to fix the time when Renewed Tab doesn't detect it correctly, or to show clocks for different parts of the world.
Coming Soon: Calendar Schedule
By far the biggest thing I have been working on is a new Calendar Schedule widget. Unfortunately, there's still some final things to iron out before I include this in a release.
The widget allows you to see upcoming events in your calendar. Because it uses the iCal standard, you can automatically synchronise it with many different calendar services - including Google Calendar, Outlook, and iCloud. It even supports showing events from multiple calendars.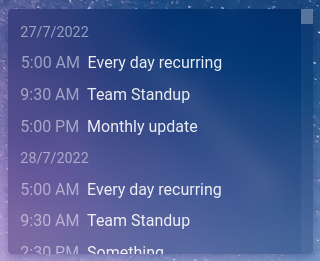 Thanks
Small release this time, but I wanted to release the clock time zone as it's long over due.
Next, I'll be continuing the Calendar Schedule widget. I also plan to improve the User Experience of finding feeds, including a new UI to select a feed and support for importing feeds from OPML files.